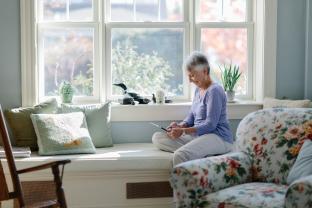 About Patients' action network (PAN)
When and why was the Patients' Action Network started?
The PAN was started in 2004 in response to legislative issues that the American Medical Association (AMA) feared would harm the patient-doctor relationship and restrict patients' access to health care.
How many PAN members are there?
Over 1.6 million patient activists have become members of the PAN.
Is the PAN effective?
The PAN has been a strong advocate for patients in the fight for increased access to care. Together, we've made millions of email and phone contacts to federal legislators in the fight to patients' access to health care. Real contact from real patients makes the PAN a prominent patient-advocate on Capitol Hill.
Contacting Congress
Who is my representative/senator?
You can use the PAN's legislator search tool to find your federal or state legislators.
How do I email my representative/senators?
Thousands of electronic communications are delivered each and every day to Capitol Hill offices. To expedite the handling of constituent communications, most Congressional offices now rely on web forms to handle incoming email instead of providing an actual email address. Don't worry though! Our action alerts make sending an email to your elected officials a snap. Once logged into the PAN, simply visit the alert page and you can send a message to your federal elected officials.
How do I phone my representative/senators?
The easiest way to call Congress is by using the PAN's toll-free hotline at (888) 434-6200. Simply follow the prompts and enter your zip code when instructed and you can be connected to any or all of your federal legislators.
Are my elected officials on Twitter?
More and more elected officials are taking to Twitter to engage with their constituents. C-SPAN maintains an comprehensive list of all tweeting members of Congress. Keep us in the loop if you engage with Congress by using the #PAN hash tag.
Social networking with the PAN
Does the Patients' Action Network have a Twitter account?
We do! Follow us: @PatientAction.
Does the PAN use a particular hash tag on Twitter?
If you are on Twitter and would like to engage with us please use the #PAN hash tag. You may also be interested in following the AMA on Twitter using the #AMA hash tag.
Why has my Facebook comment been deleted?
We developed a commenting policy to keep conversation civil and on topic. Please ensure that all comments meet these guidelines.
General questions
How can I find a good physician?
The AMA does not recommend individual physicians. However, you may wish to use the AMA's Doctor Finder, which can be used to search for physicians by name, location, or specialty.
What can I do about a health plan that refuses to pay my physician?
Health care coverage can depend on many things, including your employer, what state you work in, and what type of health insurance plan you are enrolled in. For further help with your plan, we recommend that you contact America's Health Insurance Plans (AHIP).
I have a question regarding my doctor's actions. Can you help?
Please visit the AMA's Code of Medical Ethics FAQ page for answers to many ethics related questions.
What is the AMA's policy or position on a given subject?
The AMA has an online tool called PolicyFinder which enables you to perform keyword searches of AMA policies. Note that it can take several months following a meeting of the AMA's House of Delegates for new policies to be added to the PolicyFinder database.